Inspiring retailers to go further
JOIN A TEAM OF RETAIL EXPERTS
We are about as knowledgeable when it comes to retail as one could possibly be. We understand how consumers think and how they act. Based on this expertise, we build software that offers great opportunities for retailers to up their game. With our help we enable our clients to go places their competitors won't.
By joining Extenda Retail you become part of a market leading company on a journey to build a world class team. We are a value-based company with a strong and enthusiastic leadership team. We believe in team spirit and partnership where everyone's contribution set the foundation of a great culture. Joining Extenda Retail gives you the opportunity not only to develop yourself professionally with our team of retail experts but also to shape something great together with us on the exciting future that lies before us.
As an employer of choice we empower people to innovation
We always strive to improve, we trust each other, we care for one another and we innovate together
TRUST

"We deliver on our promises"

CARE

"We help each other to succeed"

INNOVATE

"We create growth and innovation through curiosity"
Join Extenda Retail and become part of something greater
We offer you the opportunity to work with a Scandinavian based company that operates on a global scale. We act as market leaders in the nordic region and aim for a vision of global presence with best practices and cutting-edge technologies. By clever use of technologies, we create solutions for the next generation of retail experience.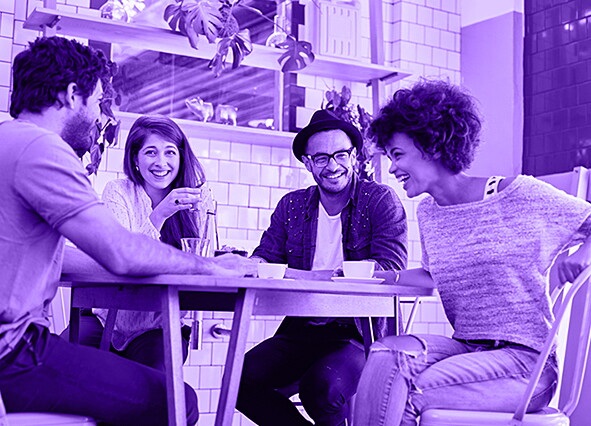 One team - One organization
At Extenda Retail we work in client focused teams based on an agile approach. We are backed by a long term specialized investor and pinpointed as a strategic fit to build a platform for additional activities in the retail market. We act as nordic market leader with the ambition to give our employees the opportunity for growth and professional experience.
Working at Extenda Retail we provide you with the opportunity to work with top Tier 1 clients, a broad set of solutions and the top retail experts on the market. We are passionate about retail and have an instinct for innovation with a firm belief that diversity is a key for creativity as well as a factor of success.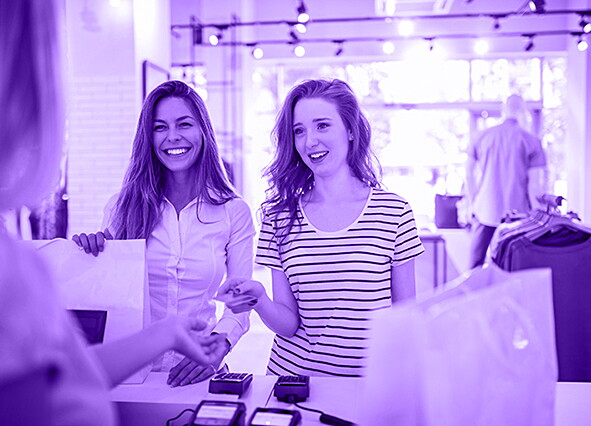 Drive innovation to the retail market
At Extenda Retail we have a strong leadership team where enthusiasm is a key driver of passion and achievement. Part of our mission and strategy is to grow talents where we provide a unique opportunity to develop in a rapidly changing retail landscape. As market leaders we offer a unique and high capacity offering for retailers with the aim to simplify shopping. We have a strong market value proposition that helps retailers optimize their store operations to exceed customer expectations. We are proud to collaborate with leading retailers aiming to reform and refine the way retailers works with our tailored solutions.
To put it simply: We inspire retailers to go further
About Extenda Retail
Extenda Retail comes from a merger of Visma Retail and Extenda, two leading retail technology firms, that together offer a wide range of solutions from point of sale, store management and through to the back office. With our solutions being used in over 37 countries our new company, backed by STG partners, a well-established private equity company with extensive experience of investing in the Nordics, we aim for international market lead.
Already working at Extenda Retail?
Let's recruit together and find your next colleague.